get yer mind out of the gutter...
I have a problem - the problem is that I am stuck...
Stuck in what you say - a funk...no - the mud...no - a rut....no
I am freakin stuck on Raving Rabbid -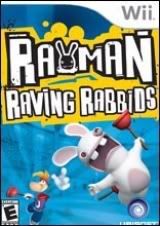 I mean it was bad enough when I couldn't drown the little suckers with carrot juice fast enough.
Heck that took me a good 75 minutes to finally drown the suckers to move on...
and don't even get me started about trying to slam the doors - that one was well over the 2 hour mark...stupid bunnies
But riding the stupid warthogs are doing me in - I spent an HOUR last night trying to ride them - Oh I can ride but just not fast enough - you have to do it in 1:45 - the lowest I got was just under the 2 minute mark... and this was not the first time I have tried...no more like the 4th or 5th time...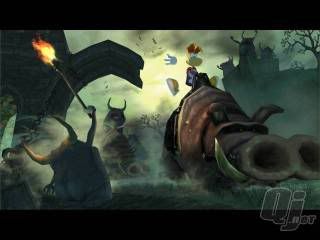 and the thing is I can't move on until I ride the stupid warthogs...so I am destined to repeated the same games in a Groundhog Day motion again and again (although the level I am stuck on I get to beat the stuffing out of a Rabbid with a hammer...gets the frustrations out) until one day I either ride the stupid warthog within the time or I get so frustrated the Raving Rabbid gets run over multiple times...
At this point I am not above cheating...be it finding some cheat codes on-line or paying some young lad with nimble fingers to ride my warthog :)